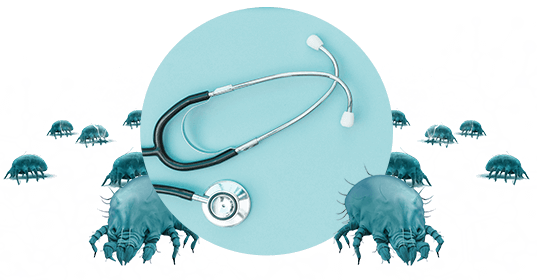 Could you be allergic to dust mites?
Nasal congestion, coughing, irritated airways, itchy eyes, asthma attacks… Do any of these symptoms sound familiar to you? Are they worse when you wake up in the morning? Is your sleep quality lower as a result?
You or your family member could be one of millions of dust mite allergy sufferers worldwide.