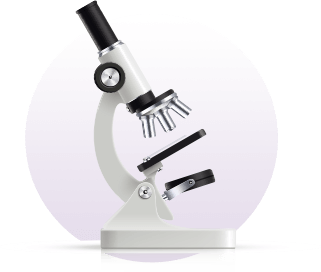 ExAller® offers clinically proven results
Scientific and clinical studies show that the ExAller® solution safely and effectively removes 99% of dust mites from mattresses, carpets, bedding, upholstery and more. The result? Dramatic relief from dust mite allergy symptoms.
Get rid of allergy symptoms by eliminating the source
Instead of treating allergy symptoms with decongestants, antihistamines or expensive immunotherapy, ExAller® eliminates the very source of the allergens: the dust mites themselves. Allergy sufferers experience reduced symptoms after just one application. Discover how ExAller® works in our video.
WATCH THE VIDEO
The science behind the solution
Mimics dust mite communication signals
The ExAller® solution contains scientifically developed plant-based ingredients that mimic the pheromones that dust mites use to communicate with each other. After the solution is sprayed evenly onto a 100%-cotton textile that covers bedding or furniture, dust mites will be attracted to the cover and cluster there. Simply set your washing machine at 60 degrees Celsius and wash the covering to remove the mites from your living space.
Clinical study and systematic quality controls
ExAller® is clinically proven to reduce allergy symptoms.
In the clinical study illustrated here, the symptom assessment was based on nasal congestion, rhinorrhea, sneezing, nasal itching and ocular itching. From D0 to D14, participants assessed their symptoms using a 4-point scale: 0=none; 1=mild; 2=moderate; 3=severe. This figure shows symptom scores on D0 (baseline) vs. D14 (1 week after the second treatment).
In addition to clinical studies, quality assessments are systematically performed by an independent laboratory for each production batch to guarantee consistent effectiveness over time.
These quality assessments follow a strict protocol similar to real-life conditions. They consistently demonstrate the attraction power of the ExAller® solution, as illustrated in this figure.
Recommended by allergists, doctors, pharmacists and patients
Acar'Up Consumer Health, a university spin-off, developed the ExAller® dust mite elimination solution in partnership with world-leading allergists and European research institutes. Doctors and allergy sufferers attest to the safety, effectiveness and simplicity of ExAller®. Their testimonials speak for themselves.