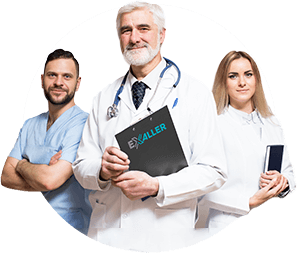 The history and DNA of our company
Acar'Up Consumer Health is a Belgian healthcare company headquartered in the capital city of Brussels. We own exclusive worldwide rights ExAller® anti-dust mite product and self-test kit, which are developed and produced in Belgium.
Our roots in high-quality scientific research
Researchers at the ULB and UCL universities in Brussels have studied the biology and behaviour of dust mites for many years, leading to the development of an innovative plant-based product in 2014 that attracts dust mites by mimicking their own communication pheromones.
Clinical research has demonstrated the effectiveness of this product at attracting dust mites, as well as significant symptom reductions in allergic children. Acar'Up Consumer health was formed as a collaborative spin-off of these universities and began scaling up production and marketing activities.
Rapid success and expansion
The anti-dust mite product was launched in Belgium in 2014 as Acar'Up, rapidly becoming the first-line therapy prescribed by allergists and doctors. Sales have increased year on year.
In 2017, the board of directors decided to introduce the product in several countries around the world. Acar'Up Consumer Health joined forces with several venture capital funds, underwent a capital increase operation and hired a CEO with decades of experience in international marketing of consumer health products.

Acar'Up Consumer Health has the vision to become the global leader in prevention and treatment of allergic symptoms caused by dust mites.
Operations
BELGIUM
Local Brand: ExAller®
Distributor: Acar'Up Consumer Health
Clos Chapelle aux Champs 30
1200 Bruxelles
THE NETHERLANDS
Local Brand: ExAller®
Distributor:Acar'Up Consumer Health
Clos Chapelle aux Champs 30
1200 Bruxelles
GEORGIA
Local Brand: ExAller®
Distributor: JSC Gepha
Akaki Beliashvili st. 142
0159 Tbilisi
SLOVAKIA
Local Brand: ExAller®
Distributor: Ewopharma spol. s r.o.
Prokopa Veľkého 52
811 04 Bratislava
MALTA
Local Brand: ExAller®
Distributor: Collis Williams Ltd
Republic street 15
VLT1110 Valletta
Tel: +356 2124 4847
Tel: +356 2122 4104
Email: info@colliswilliams.com
PROFESSIONAL
HYGIENE
Local Brand: ALLEX
Distributor: Christeyns NV
Afrikalaan 182
9000 Gent
France
Local Brand: ExAller®
Distributor: Acar'Up Consumer Health
Clos Chapelle aux Champs 30
1200 Bruxelles
Switzerland
Local Brand: ExAller®
Distributor: Herba-Collection AG
Oltnerstrasse 81
4663 Aarburg
Czech Republic
Local Brand: ExAller®
Distributor: Ewopharma, spol. s r. o.
Burzovní palác, Rybná 682/14
110 05 Praha 1
Kontakty:
Tel.: +420 267 311 613
Fax: +420 267 317 247
info@ewopharma.cz
Farmakovigilance:
pharmacovigilance@ewopharma.cz
Slovenia
Local Brand: ExAller®
Distributor: Ewopharma d.o.o.
Cesta 24. junija 23
1231 Ljubljana-Črnuče
ITALY
Local Brand: ALLERGOUT
Local Partner: Proxima Salute
Via Brisa 3
20123 Milano
Luxembourg
Local Brand: ExAller®
Distributor: Hanff Global Health Solutions
ZA Triangle Vert 53-54
5691 Ellange
ROMANIA
Local Brand: ExAller®
Distributor: Ewopharma AG, Reprezentanța în România
Bd. Primăverii, Nr. 19-21, Etaj 1, Sector 1
011972, București
BULGARIA
Local Brand: ExAller®
Distributor: Ewopharma Sofia
ul. "Pirinski prohod" 24
1618 g.k. Krasno selo, Sofia
MOROCCO
Local Brand: ExAller®
Distributor: Christeyns Maroc
Rue Abou Zaid Eddadoussi 206
20000 Casablanca
Our Board of Directors
Executive Chairman
MR. BENJAMIN TILLIER
Benjamin Tillier has over 20 years of international experience in various industries. He spent the first 10 years of his career in multinational consulting companies such as Accenture. In 2011 he became a freelancer, providing management services. His main client being a healthcare company, he grew progressively closer to this industry. In 2013, he founded a consumer health distribution company based in Luxembourg (his home country), covering various medical brands. He also launched a similar company in Switzerland in 2017. In 2019 he became CEO of Acar'Up Consumer Health. He launched the ExAller© brand in multiple countries and led the company successfully, until he moved into the role of Executive Chairman in mid-2022.
BRUSTART S.A. REPRESENTED BY
MATHILDE LEVY
Brustart, a subsidiary of finance.brussels/SRIB Group, is a venture capital company dedicated to young Brussels-based firms. It was created in December 1992 as an initiative of the Brussels-Capital Region government.
Mathilde Levy joined SRIB in 2018. She currently holds the position of investment manager. As part of her work at Brustart, Mathilde sits on the boards of several Brussels companies.
INNOVATION FUND REPRESENTED BY
EDITH COUNE
The Innovation Fund was created in February 2015. The fund invests in innovative start-ups and companies active in the fields of chemicals and life sciences. With the Innovation Circle and Fund, essenscia and François Cornelis have created a one-stop shop for creative and innovative companies in the Belgian chemicals sector.
Edith Coune has more than 20 years of experience in the chemical industry. Among others, she has held the position of communication manager at BASF. Edith has been the general secretary of the Innovation Circle and the Innovation Fund since their creation.
THEODORUS III S.A. REPRESENTED BY
MR. ADRIEN VAN DER BORGHT
Theodorus is the spin-off investment fund of the Université Libre de Bruxelles (ULB). Its primary mission is to finance companies created based on innovative technologies developed within or in collaboration with the university.
Adrien joined Thedorus Investment Funds in 2018. Previously, he worked as a consultant with the Boston Consulting Group, where he primarily served the medical and industrial sectors in a wide range of areas. He holds a master's degree from the Solvay Business School.
INVENTURES S.A. REPRESENTED BY
MR. BRUNO DE RADZITZKY
Inventures is a European venture capital fund that builds a better world by investing in fast-growing companies and sustainable businesses led by ambitious and visionary founders.
Bruno de Radzitzky has almost 25 years of experience in M&A transactions. He started his career as a lawyer and member of the Brussels Bar. He then joined Etex (a Belgian group active in building materials around the world) as a corporate lawyer, later becoming senior legal counsel. He joined Inventures on 1 January 2017 as head of asset management.
MR. LAURENT JOURET
Laurent Jouret joined Inventures SA in 2017 as senior investment manager and head of corporate services. Prior to joining Inventures, Laurent was senior investment manager at Sofina. He was a member of the internal committee overseeing direct investment opportunities and has represented Sofina as a non-executive director in portfolio companies. He previously held various positions at leading financial institutions such as ING and Citibank.